Environment´s information
The region of the Valley is a backwater of peace. Cows, horses and sheep graze quietly. The mountain chain of Carcaña and Cebollera cheer up to walk by different paths and go up to the high of Cebollera and contemplate its lagoon and, once you are there, you can see some deer and roe deer. In some villages there are medieval funerary stela and the river Razón, on other hand; it forms multicolour undergrowth in autumn. Keep going the regional road to the west, the traveller gets into the Meadow of Cintora with traditional architecture, especially in El Royo, in which term is the place of Chorrón and the hermitage of the Virgin of Castle above a mount. And keep going in the road you reach the Region of Pine. On other hand if the tourist chooses going through the East, the CN-111 will be reached in the plain of the river Tera, with Almarza on the North and Garray (where Numancia is) in the south, and 7 km more to the South is the city of Soria. Besides, we suggest to meet the Strong House of San Gregorio and the blazon houses of Cubo de la Sierra. And also go to see the holly tree of Gargüeta.
Aldehuela del Rincón
It is located in the region of Valley, in a bucolic setting with oaks and meadows where the sheep, cattle and horses graze. Whitewashed walls characterize their highland homes. Behind is the mountain chain Carcaña and in front of it the mountain chain Cebollera and its term forms part of the Red Natura 2000, as well as the LIC and ZEPA "Mountain chains of Urbión and Cebollera". In its term there is the hermitage of the isolated of Azapiedra, where the people go in pilgrimage, and it has two medieval discoid wakes on the wall of the court and the other one in the west façade, from the XII-XIII centuries.
Tours

* Numancia, the most important archaeological site in Soria.
* The Black Lake and the Picos de Urbión.
* The reservoir of Cuerda del Pozo.
* Canyon River Lobos.
* Mountain chain Cebollera.
* Route Icnitas.
* Soria Capital and its Romanesque monuments.
Activities
Hiking, Mycological routes, natural pool in the river Razón, Ski in Santa Inés, etc ...
WHERE TO GO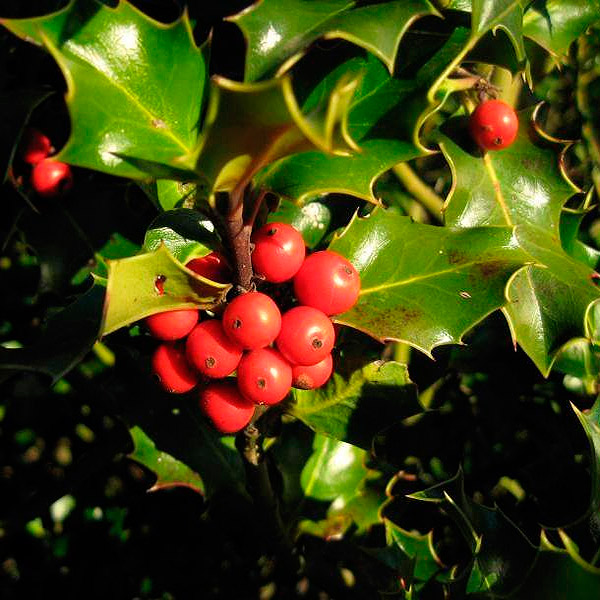 Acebal de Garagueta
Uno de los mayores acebales puros de España entre Torrearévalo y Arévalo de la Sierra, localidad esta última con su Casa del Acebo. Zona ZEPA y LIC, así como Reserva Natural. El último tramo es por c...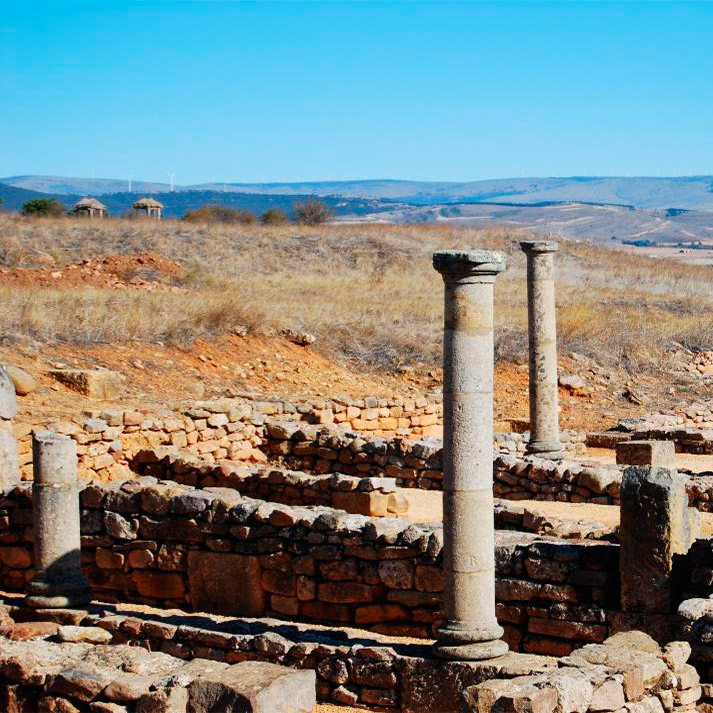 Numancia
Numancia resistió al imperio Romano en diversas guerras celtibérico-romanas hasta ser quemada por Cornelio Escipión en el 133 a.C. Se han reconstruido dos casas y hay un itinerario para recorrer las c...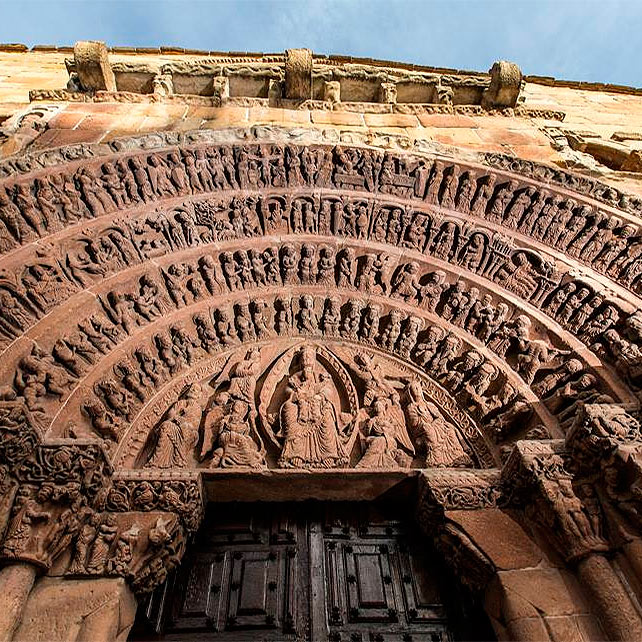 Iglesia de Santo Domingo
Su fachada románica, parecida a Notre Dame de Poitiers, es magnífica, con unas arquivoltas de imágenes del Nuevo Testamento, incluido el Apocalipsis, y un buen tímpano figurativo con pantócrator-tetra...
UPCOMING EVENTS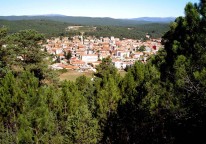 San Esteban en Navaleno
En Navaleno, 26 de diciembre
Con hoguera nocturna en la Plaza Mayor, chorizos asados regados con vino para vecinos y visitantes.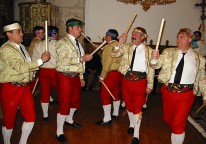 San Ildefonso
En Casarejos, del 23 al 24 de enero de 2019
En Casarejos se festeja a San Ildefonso con unas danzas de paloteo en el interior de la parroquia, vistiendo los danzantes con trajes goyescos. Es común en varios pueblos del antiguo marquesado de San...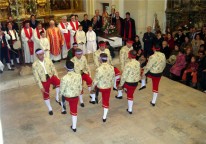 Las Candelas y San Blas
En San Leonardo de Yagüe, del 2 al 3 de febrero de 2019
Se celebran los días 2 y 3 de febrero, son una auténtica rememoración de ritos y danzas celtibéricas, que representan las raíces profundas del pueblo. Lo más peculiar de estos días son las danzas de p...